"Na intriga ako sa Être Miracle8. I decided to incorporate this beauty oil to my morning and night routine. Immediately after application, this made my skin look glowing, fresh & smooth. I can feel the pureness of the oil, using only a few drops. I will definitely recommend this."

— Barbie Nobleza B.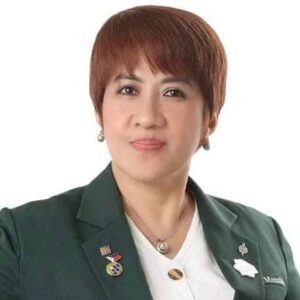 "I really have dry skin before and I used to try different products but it never work. Na try ko ang Être Miracle8 and EGF serum, amazing talaga. My skin now is softer, moisturized and healthier. This is now my favorite."

— Angelica Gornez
"Etre products is powered by special and registered formulations such as : CellRebirth, CellRenu, Exfolite and ÊTRE Miracle8. Having the capacity to rebuild and restore itself, my skin appears better both during the day and at night. The body, hair, and face can all benefit from using it. Etre is Amazing! Look younger with Etre!"

— Princess Joesel Mae
With these perfect TRIO combinations, my skin gets younger every day! It helps repair & regenerate my skin giving me healthier-looking skin day & night! It's also perfect for the body, hair & face.
#Etrefied
ÊTRE TRIO & ÊTRE Miracle8
#Etrefied
How confident can you be?
The signs of aging are showing and maintaining it can be a challenge. Good thing there's Etre Trio.
This perfect TRIO combination plus the Miracle8® Beauty Oil helps me repair, regenerate and revitalize my skin for that visibly healthier glow! LOOK YOUNGER, try ÊTRE Skincare!
Give your Face, Body & Hair a boost of Antioxidants and Nutrients for a younger you!
"This perfect TRIO combination plus the Miracle8® Beauty Oil helps me repair, regenerate and revitalize my skin for that visibly healthier glow! LOOK YOUNGER, try Être! Skincare!"

— Jaycelle Sahagun
"32 and looking young 🥰 No longer ashamed of my age, because of my latest skincare discovery: Être!"

— Kristina Tinsay
"How confident can you be? The signs of aging are showing and maintaining it can be a challenge. Good thing there's Être Trio (Skin Reset Exfolite Soap, Ageless Glow EGF Serum, and Time-Freeze Collagen Boost Crème) to help me look younger everyday. These products will help rejuvenate the skin giving you a healthier looking skin day & night. Perfect for body, hair & face."

— Ani Corpuz
"Skincare that is within your reach na maganda na sa face, hair and body. What will you search for? Être helps build oneself to Look Younger. Talagang pampabata in a way we also need to take care of ourself. Their products help a lot in regenerate and repair skin cells thus helping to provide healthier, freshier and younger looking skin."

— Stephani Sia